Ever wondered how amazing it would be to have a health app just as fun and engaging as the video games we play? Why is there such a variety of health apps to choose from, yet we barely know any apps that could truly match the experience of gaming?
At Health Tech Forward 2022, we hosted Francisco Diaz-Mitoma Jr., Co-Founder & CEO of Bowhead Health, to explain this mystery. His company has been working on retention in digital health applications for the past few years.
The reason why digital health apps are not being used daily is simple, according to Francisco. They are not fun. They are boring. And to change that, we need to look at industries that are creating apps people find exciting and use on a daily basis.
That's right: the video games industry is one of the examples we should be inspired by. Francisco Diaz-Mitoma Jr. pointed out that 52% of adults in the U.S. play video games daily. He also shared a few lessons we can take from video games and implement into healthcare apps to unleash the full potential of digital health.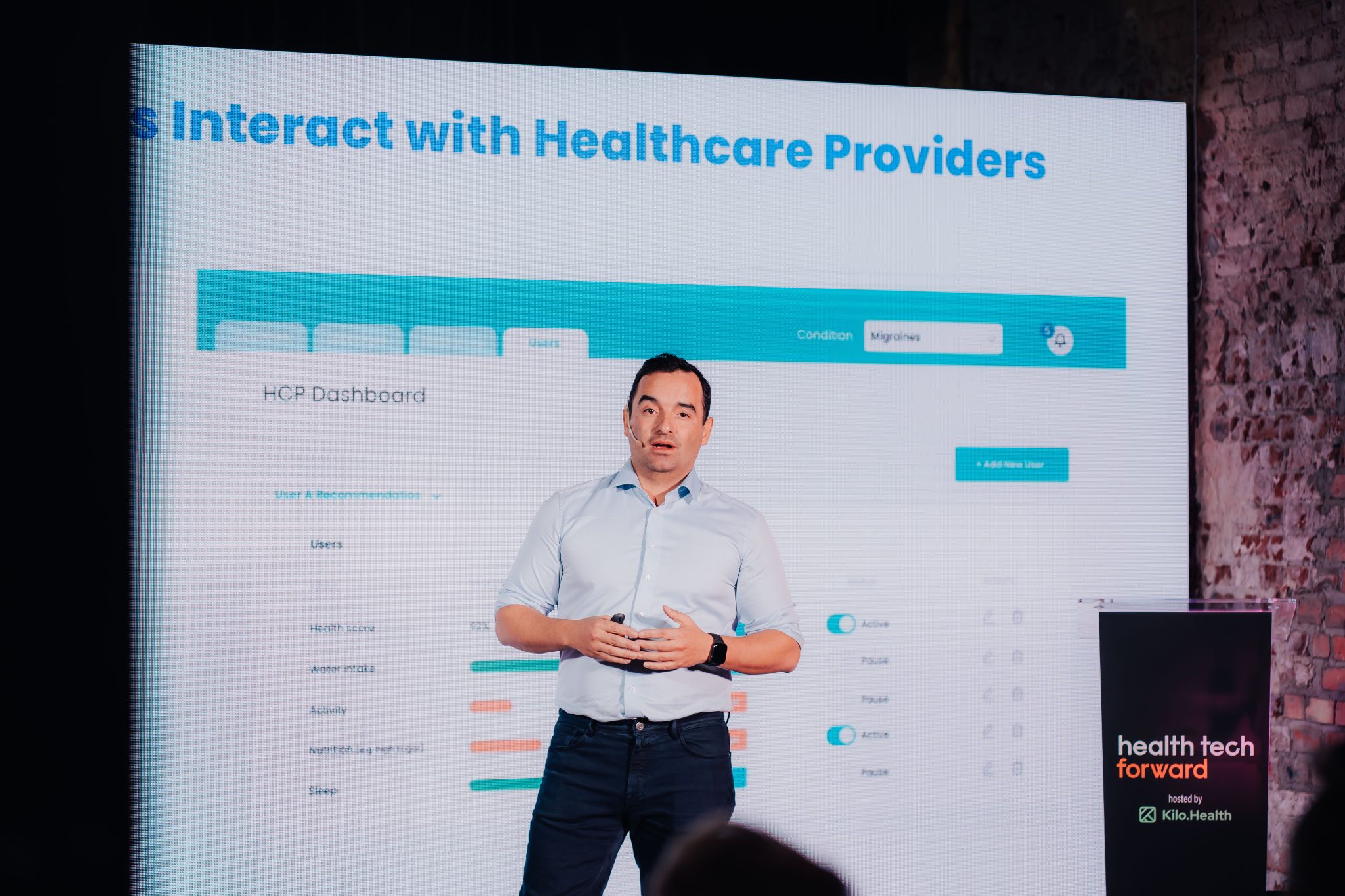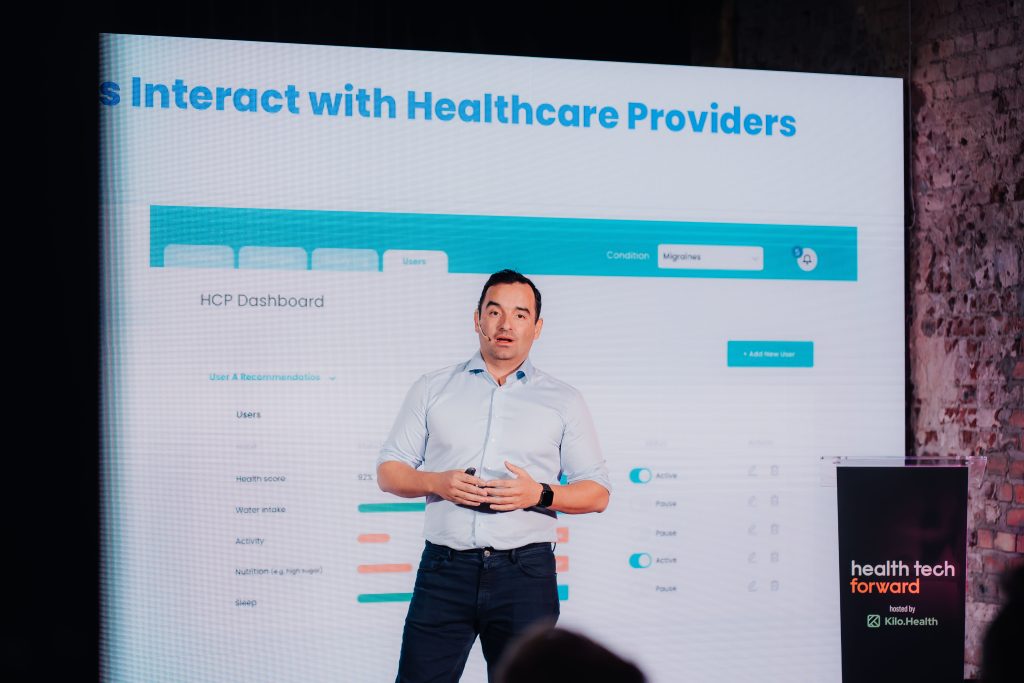 Your Onboarding Should Be Story-Driven
In-app onboarding is rarely the most enjoyable part of using the application, but that could change.
Francisco Diaz-Mitoma Jr. advises bringing the user into a scene where they can forget the environment around them and only think about the story and character. In other words, have them buy into this exciting journey.
No one likes to give their email, phone number, or other personal information to an app they just downloaded. Instead, Francisco Diaz-Mitoma Jr. suggests building a customer base through a story that's immersive and makes users feel like they're a part of the experience.
Fun Rewards for Your Digital Health Initiatives
Sharing your data in an app just to get points is boring, so how do we excite users? Francisco Diaz-Mitoma Jr. shared a perfect example. His team built a product for a pharmaceutical company focused on lung cancer treatment. It allows users to earn points they can use to plant real trees.
"Somebody can actually become the owner of that tree, and the representation of that token in the digital world means the physical reward in the real world", – says Francisco.
This method provides a holistic experience, and it's a huge driver in behavioural change.
Monitor Statistics and Retention Like a Hawk
Digging into statistics of video game companies and finding ways of applying it to digital health is crucial if you want to retain customers.
The key trend statistics show us that users prefer to be in control of their data and choose solutions which allow it to be anonymised. "Giving your users more sense of privacy is an important aspect of the next generation of digital health tools", – Francisco Diaz-Mitoma Jr. explains.
Team and Timelines of Game Development
If you want to create a high-quality health game, be prepared for a much longer process with a bigger team. According to Francisco Diaz-Mitoma Jr., it takes approximately 24 months to develop a health game, while a traditional mobile app takes around 6 months.
Smartphone games also require different types of capabilities. For a health game, you additionally need technical illustrators, game designers, writers, and other members of the crew.
And there we have it – if we want to create immersive apps that retain users, we need to look at industries with apps that are fun, engaging, and used on a daily basis. In the 21st century, games are taking a strong lead, and they're not planning on backing down.
So… If you can't beat them, join them, right?